During these initial weeks of active duty, the entries in my grand father's war diary are pretty sparse, there is a single entry for the whole of March 1940:

On March 15, 1940, the II./AR 84 started it's relocation from their home barracks in the city of Zeitz and moved westward. There are no photos from that trip but my grandfather's diary reveals the destination, the city of Eschweiler near Aachen, via Cologne.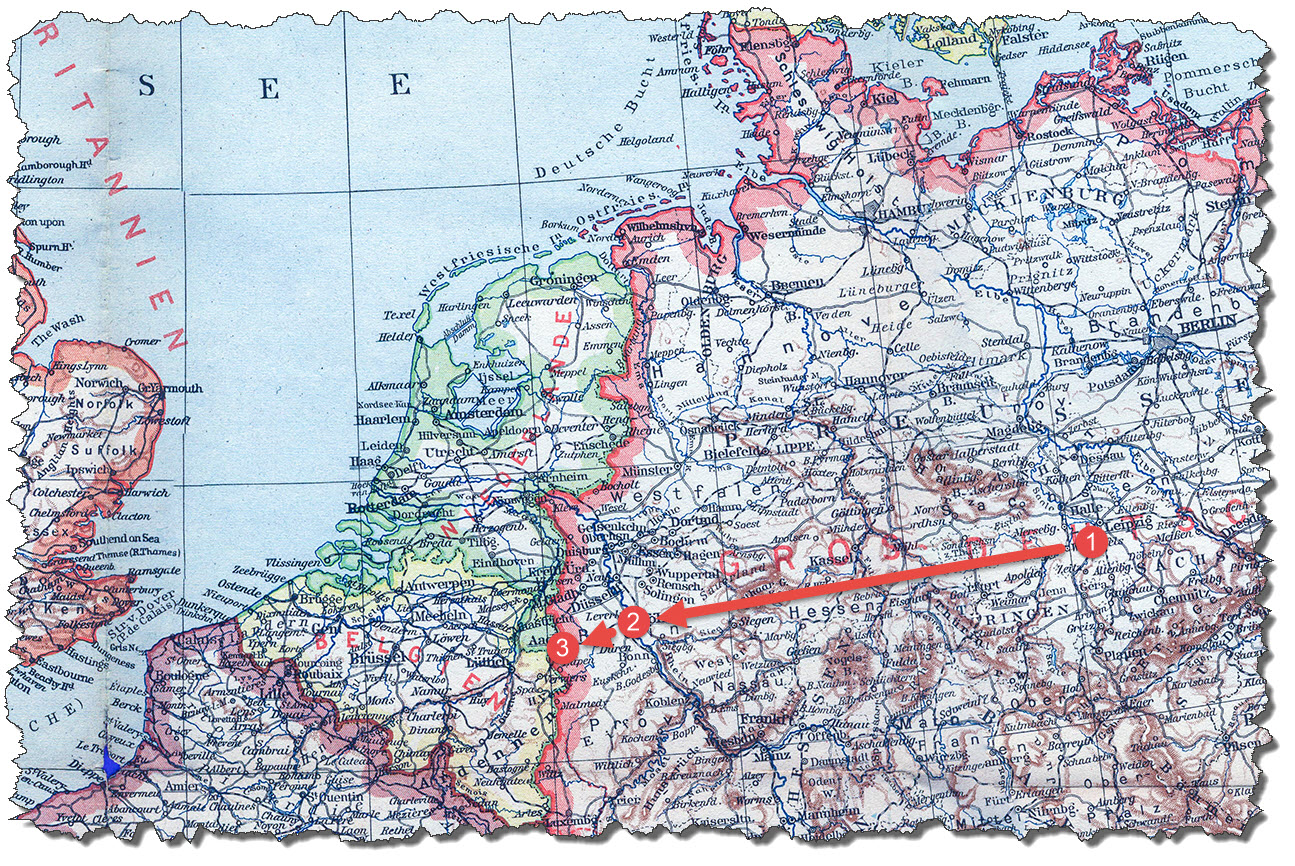 This positions the unit for the War in the West – and everyone can clearly see: Belgium is not to be spared. By why did II./AR 84 go into the area of Aachen? Remember the January Post? I had said that Hitler had discarded the original attack plan in the West and allowed for a more flexible, pushing approach using fast moving tanks and infantry.
Well, the Belgian forces hat a couple of aces up their sleeves – or so they thought: following the World-War-I doctrine of strongly fortified position, a series of Forts guarded the border to Germany: the Forts Battice, Aubin-Neufchâteau, Trancrémont, and Eben-Emael (numbered 1 through 4 on the map below) provided for some heavily fortified targets the 24 cm siege guns could possibly take care of… if required.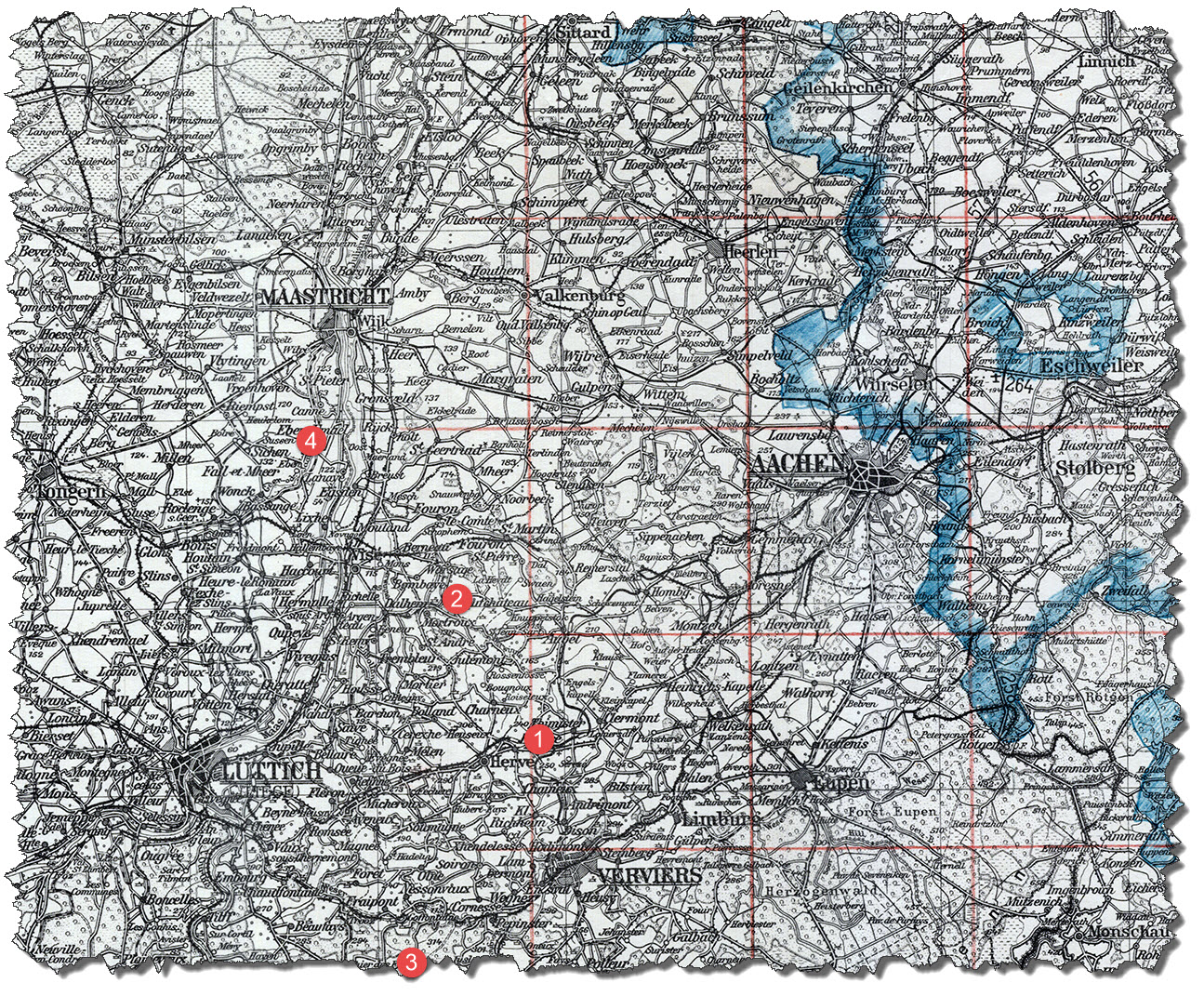 But for now, there was still peace – and my grandfather's photos are showing him an his comrades visibly enjoying the snowy Eifel mountains in the second half of March.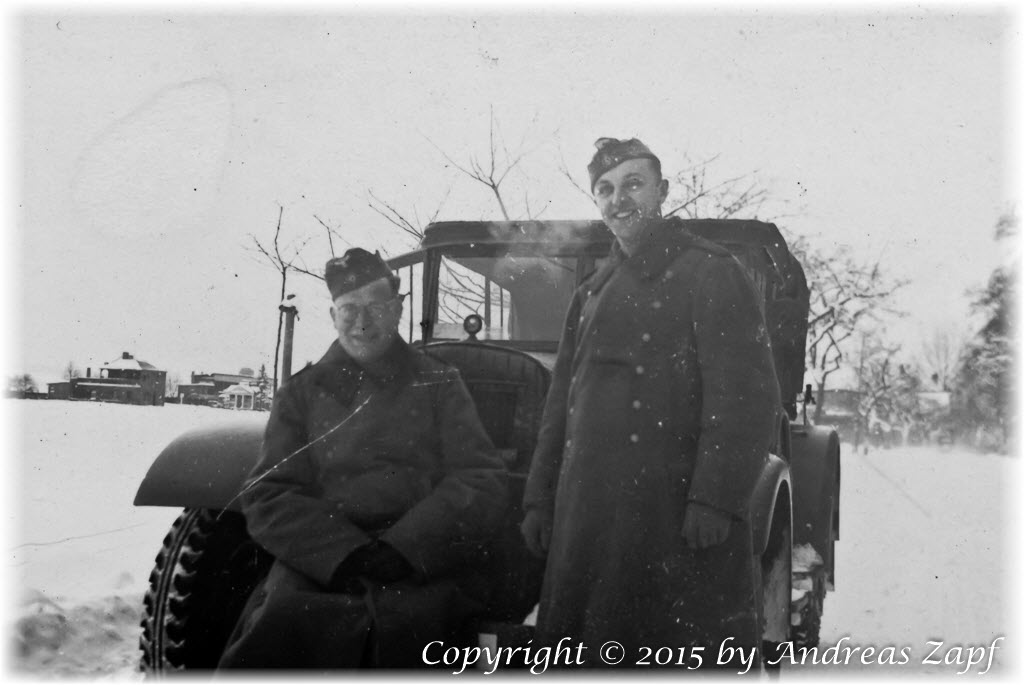 I am not sure who the soldier on the right is – but the left one is my grandfather. These must have been the last days of snow – the image must have been taken some time after their arrival in the West on March 18, 1940 and before the next photos which shows the distribution of the post and packages from home – for Easter 1940 (which was March 24, 1940).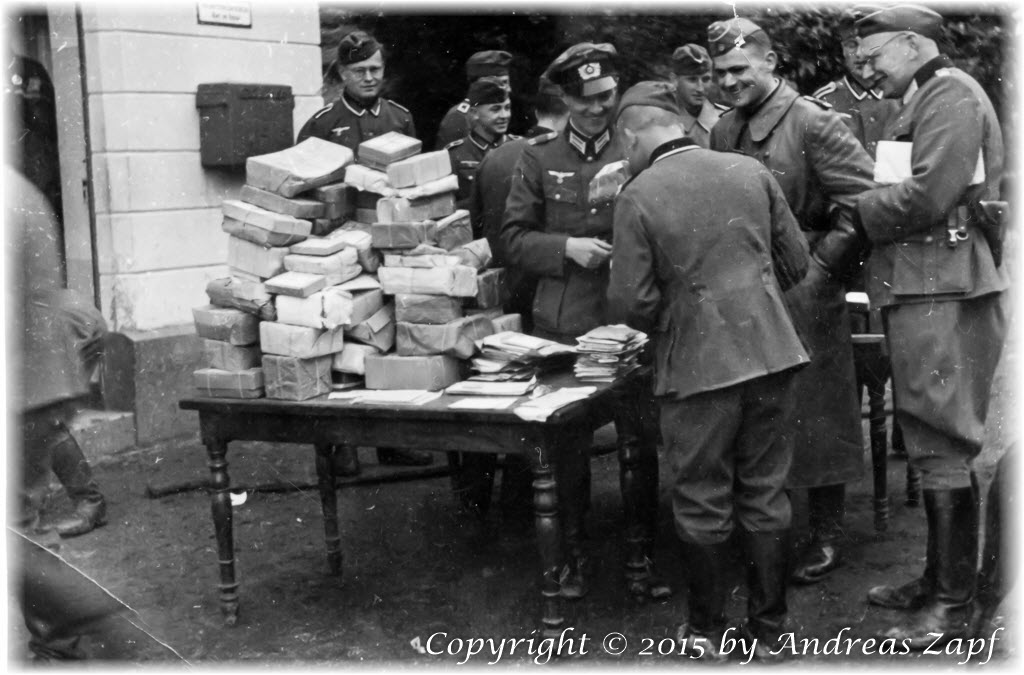 Like in the months before, it was a quiet time, reserved for preparations – hostile activities were reduced to a minimum but that would change in a few days…