On January 24, 1940, the Oberkommando des Heeres (OKH) issues orders to establish 4./AR 84 as first Batterie of II./AR 84 by February 1, 1940.
The original order 1069/40[1]NARA T311 R204, Frames 1142 – 1144 was issued January 24, 1940. In detail, it specified:
The new Batterie is to be formed February 1, 1940 with two schwere 24 cm Kanone (t).
The new battery is overseen by the Commanding Officer of the Artillery School in Zeitz, a training command of I./AR 84 is to be sent to Zeitz, consisting of 2 non-commissioned officers and 4 soldiers.
Upon completion of the training, the battery is to be relocated to I./AR 84.
A team is to be sent to Hillersleben on February 7, 1940, where they are needed for the initial firing of their new (third) 24 cm gun.
The initial supply of ammunition is 30 rounds per gun.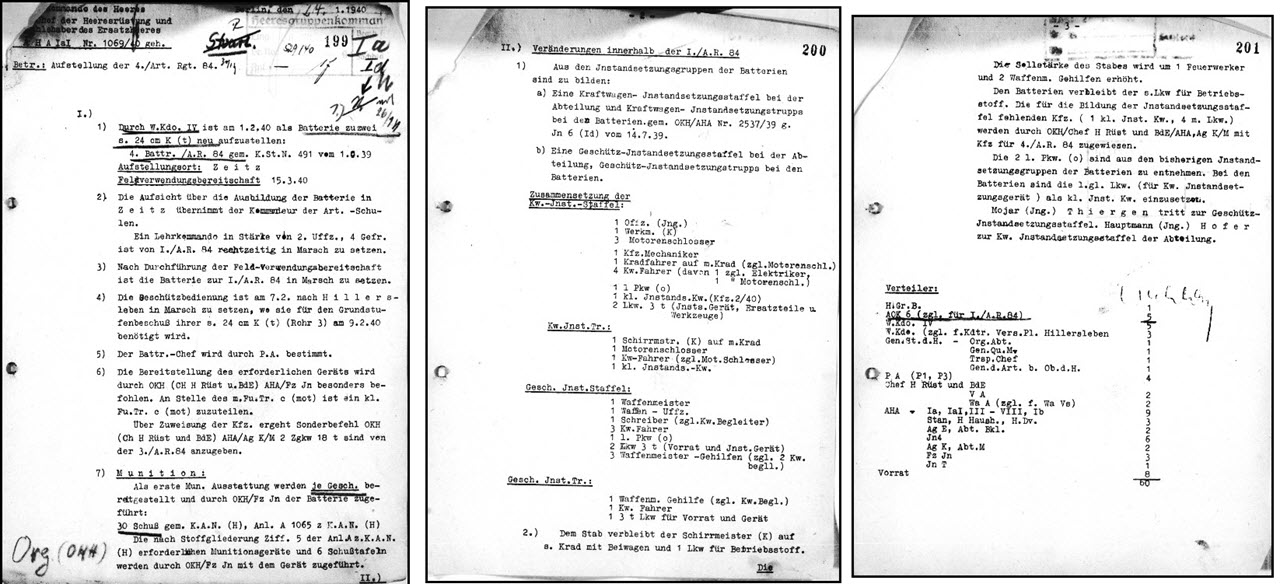 | | | |
| --- | --- | --- |
| 1. | ↑ | NARA T311 R204, Frames 1142 – 1144 |