The Situation of the Army report for the Wehrmacht on the evening of May 22, 1940, reports severe resistance and fighting on the western banks of the Scheldt river between Tournai and Ghent. Around Ghent, the Belgian Army is defending its positions, supported by some French units. Further to the south, the British forces are holding on to the west bank of the river with strong artillery support. In the south, an attack on the line of tanks heading north was reported. It is assumed that the encircled forces have a strength of about 50 divisions.
When II./AR 84 arrives for the battle, they are moving in their firing positions at Klijpe (1), west of the city of Ronse (Renaix). As my grandfather note, the battle is already raging – the sound of the artillery is ringing in the air. They also are setting up their heavy guns – and are receiving their first firing details the very same night.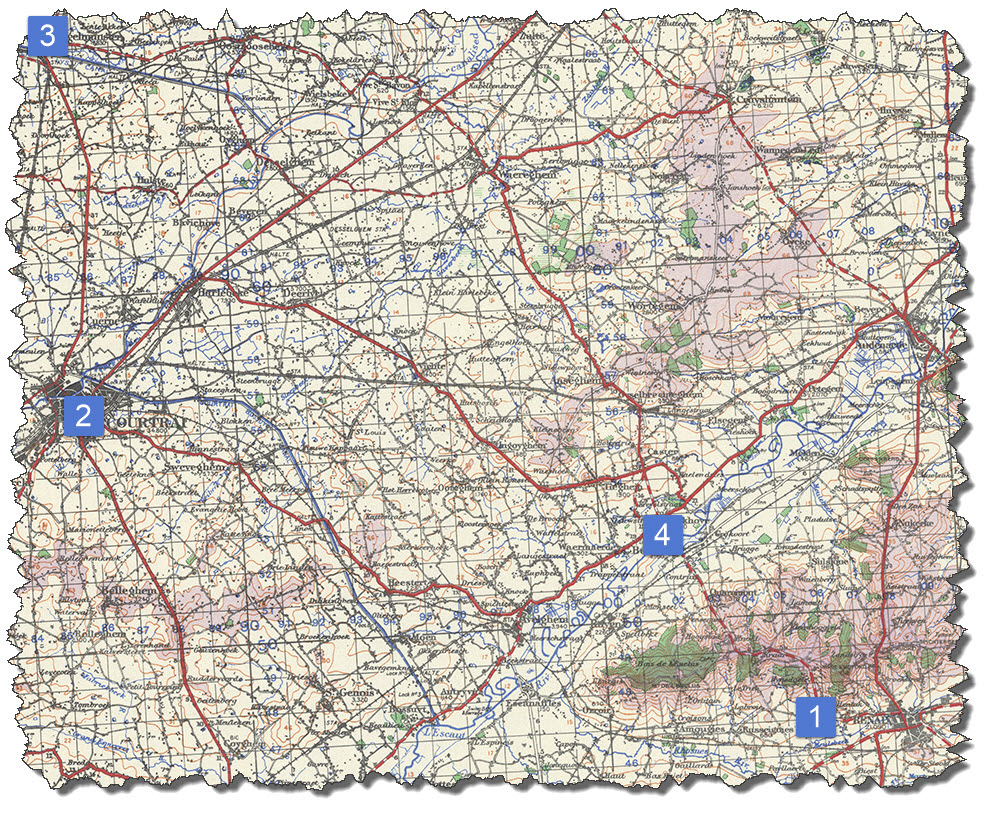 With a firing range of about 30 kilometers, they can easily reach the Courtrai (2) and Ingelmunster (3), their targets of the night.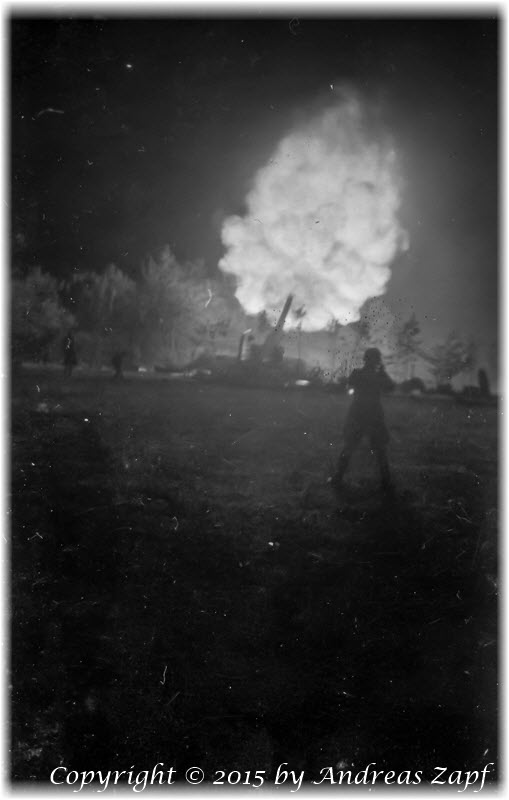 The general situation map shows that the advance of the Panzer Divisionen on the southern end of the encirclement was halted, possibly due to the battle near Arras the day before. Other aspects might also apply, but they…halted. And you can see the three German Infantry Divisions, the 14., 19., and 30. forcing their way over the Scheldt near Kerkhove (4).