On October 15, 1936, my grandfather's military career started with his mandatory military service. He was assigned to the Artillerie-Regiment 50, to be precise to 6./AR 50 in Leipzig. There is no record indicating if this assignment was based upon preference or coincidence – but it put my grandfather into the artillery branch of the Wehrmacht.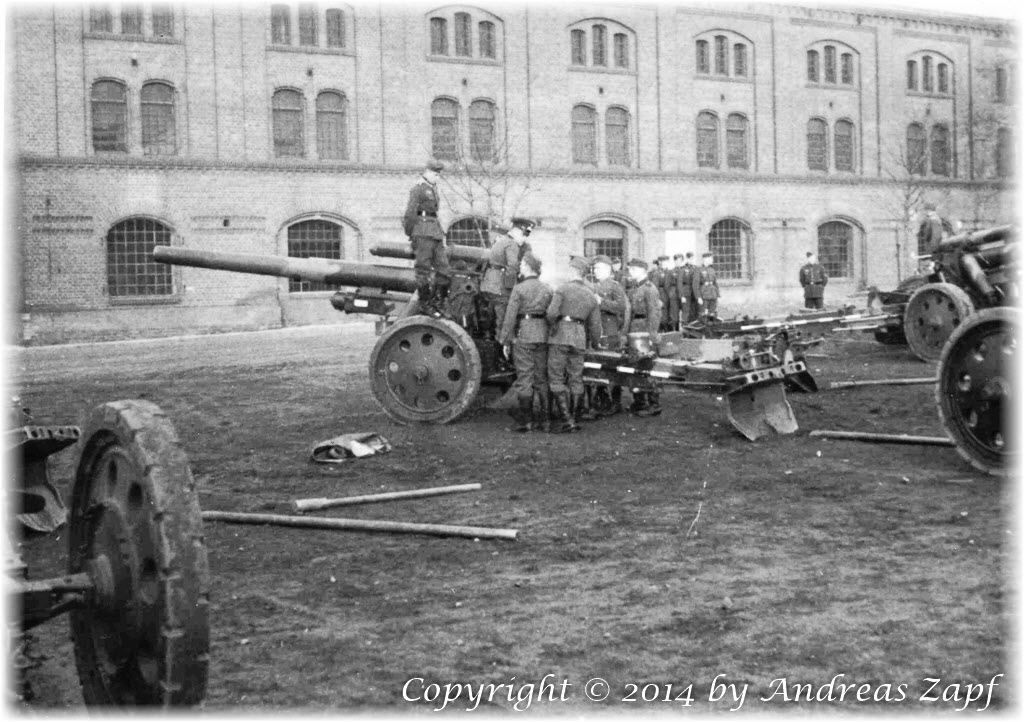 Next to military drill, the newly drafted recruits were instructed and introduced to all aspects of the art of firing heavy artillery guns. The 6./AR 50 was equipped with 150mm howitzers, probably 15 cm sFH 18. And – I am sure! – cleaning those beasts was the delight of their crews…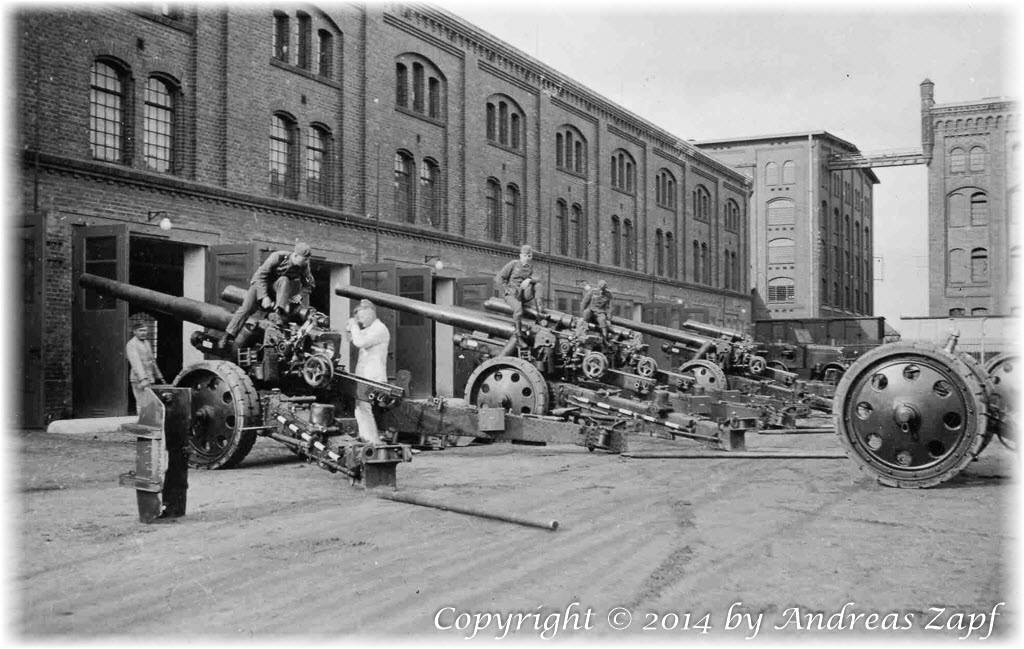 There are only a few photos from my grandfather's time in basic training – one final photo shows the entire 6. Kompanie/Artillerie-Regiment 50 in September 1937.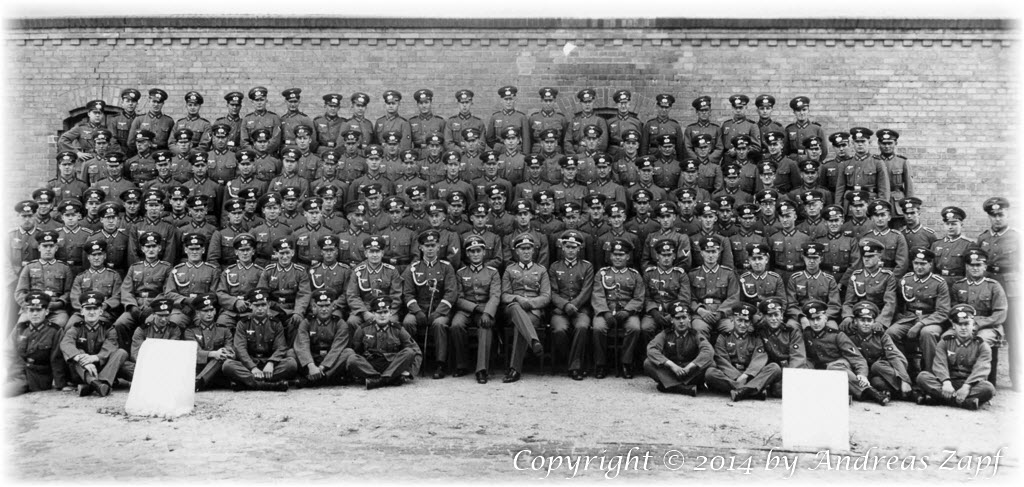 How many of those men in the photo above did survive the war? We will never know… but we can safely assume that 8 years later, a large number of them will have paid the highest price.
My grandfather was then posted to a different unit – Artillerie-Regiment 84, this time to the 1./AR 84. The unit was located in the city of Zeitz, south of Leipzig. It was formed on October 12, 1937 and supposedly was equipped with super-heavy 24cm guns of type K3.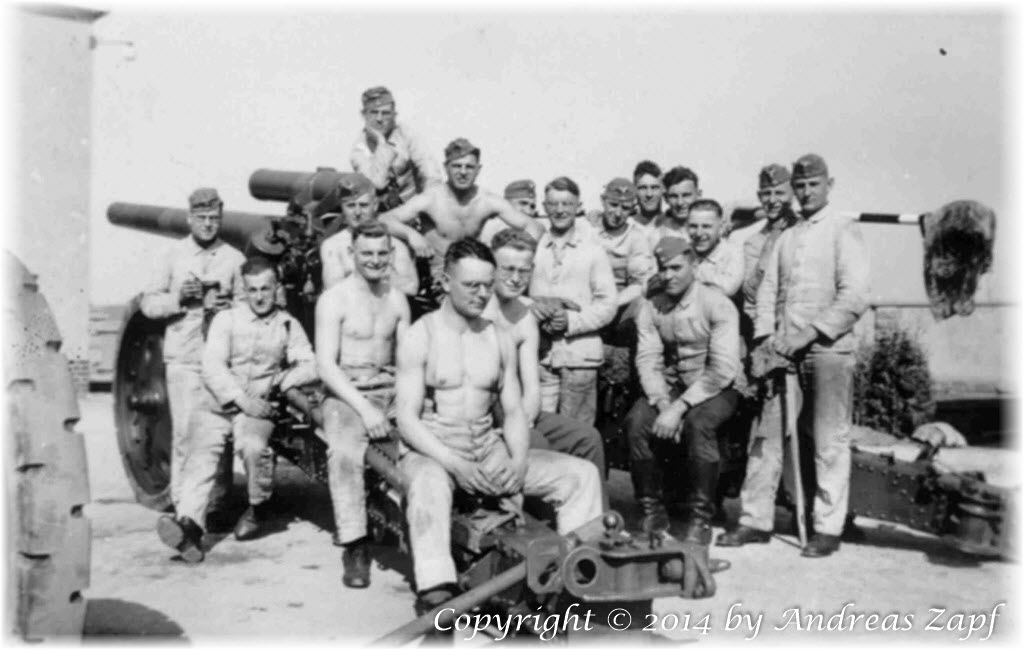 But my grandfather was probably more on extended training – the gun shown above still is one of the 15cm howitzers seen earlier. There are also photos of the formal presentation of the Standarte, the units flag – either in October or November 1937.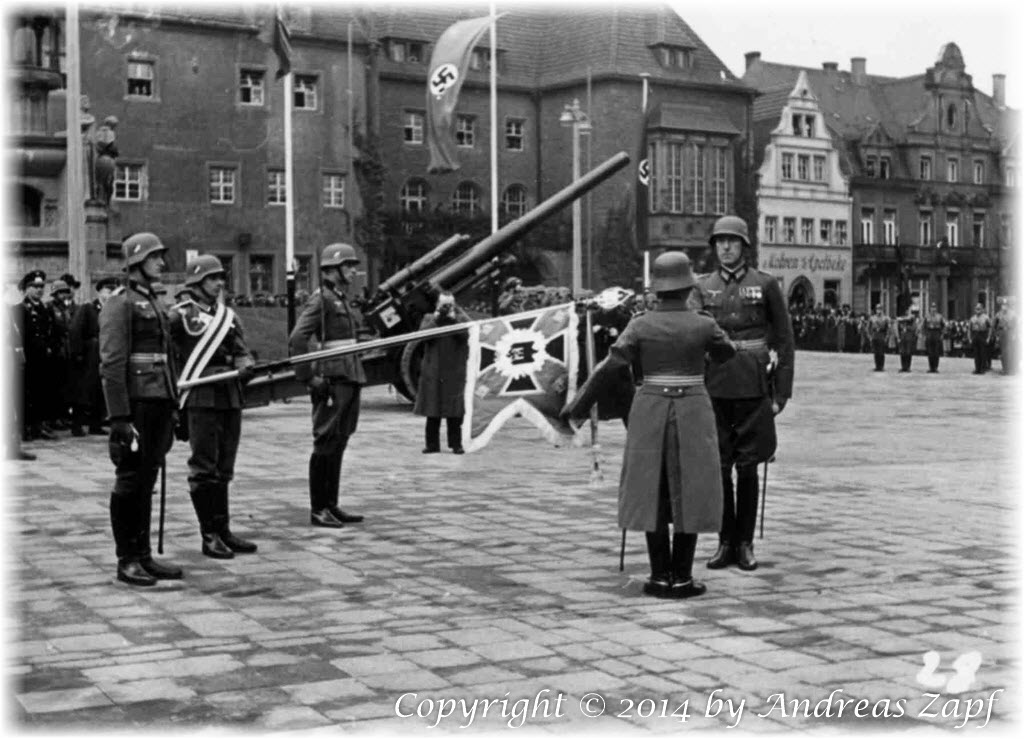 It is now merely 22 months to war – time is filled with military exercises and drill – but the photos also tell a different story, one that many of those who served (on whichever side) mention: camaraderie.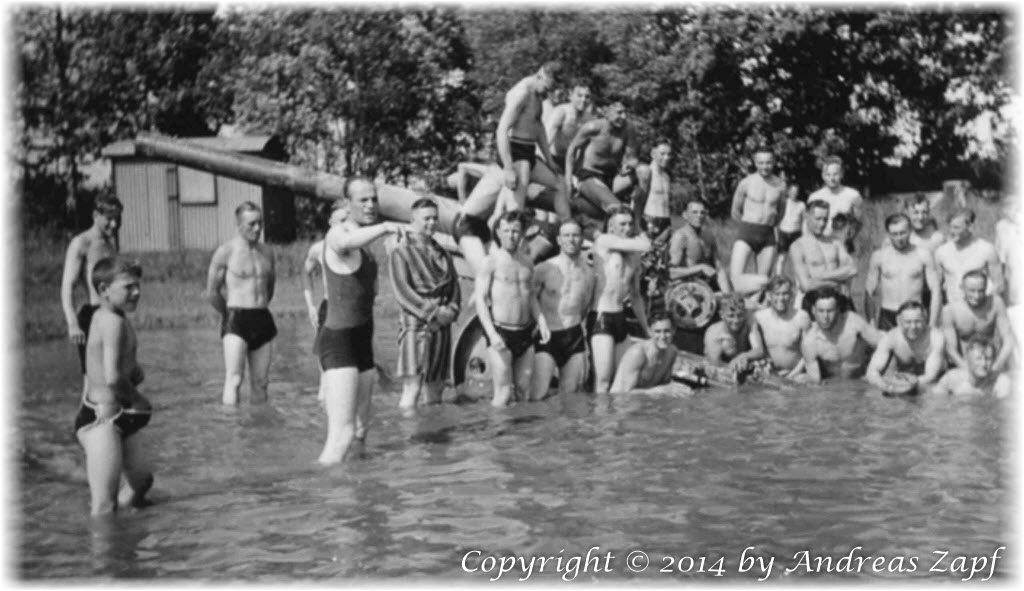 One of the difficult things writing these articles is the distinction of the men and national-socialistic Germany as a whole. To separate the feelings of an individual from the doctrine of the Reich. One was influenced and would not have been possible without the other – yet, those men in the photo above were individuals like you and me: they as well had their hopes and dreams, their fears and doubts, their passions and enthusiasm.
For many, we don't know their fate, we don't know the good or the bad a brutal war will bring out of them in the next seven long years.
Some of them may serve without doubt, others will be more critical in their judgment. Some of them may do horrible things we righteously would consider a war crime, others may prevent them. Some of them will fight for "the cause", others will just fight.
We cannot judge them as a whole – we need to take a look behind the image of the Wehrmacht as a whole and look at the men as individuals – without forgetting our responsibility towards history, past and present, with respect to the results of allowing fanatic men (and women) positions where their crimes and atrocities can influence the lifes of millions. But back to the men of 1./Ar 84 in 1938.
Here, we can see them in October 1938, possibly just before the discharge my grandfather at least got as non-commissioned officer of the reserve corps. It would be little over a year before he would return to the Artillerie-Regiment 84 for wartime duty.