The guns are still in their firing positions at St. Louis (1), east of Courtrai. Their targets for the day (or rather the night and the day) are Lichtervelde (2) and Pittem (3).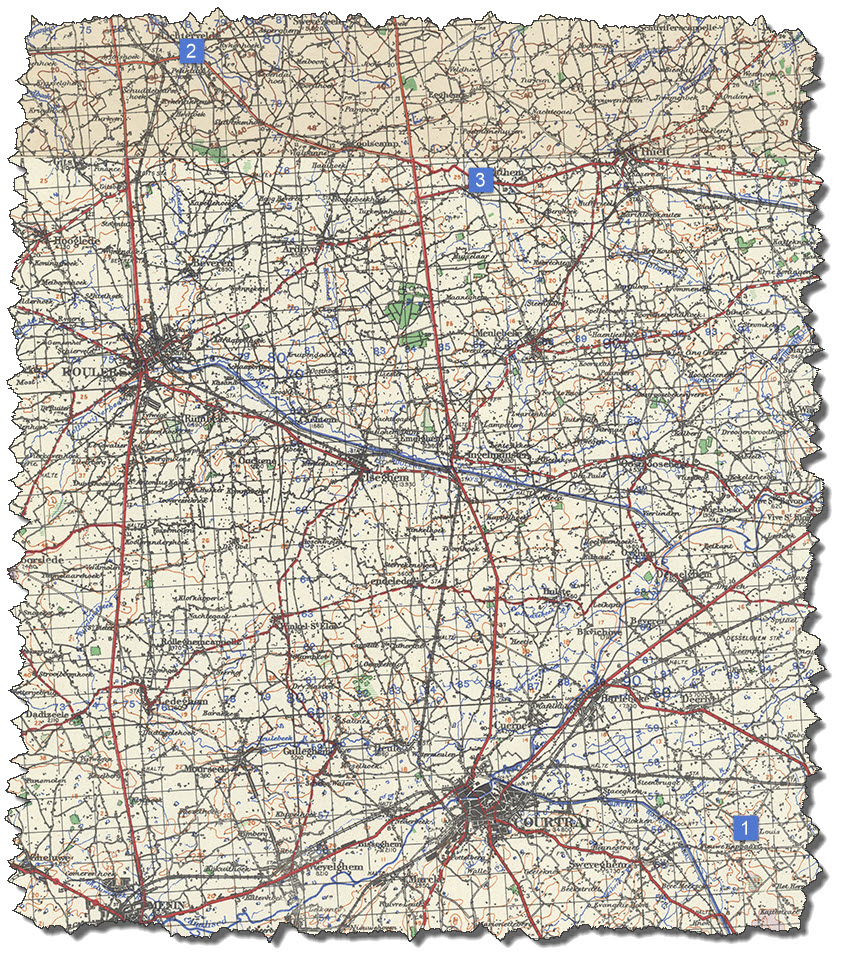 Their rounds are going straight into the retreating Allied troops – by May 26, 1940, the German Divisions had continued to push the Allied forces back, the pocket was now quickly shrinking.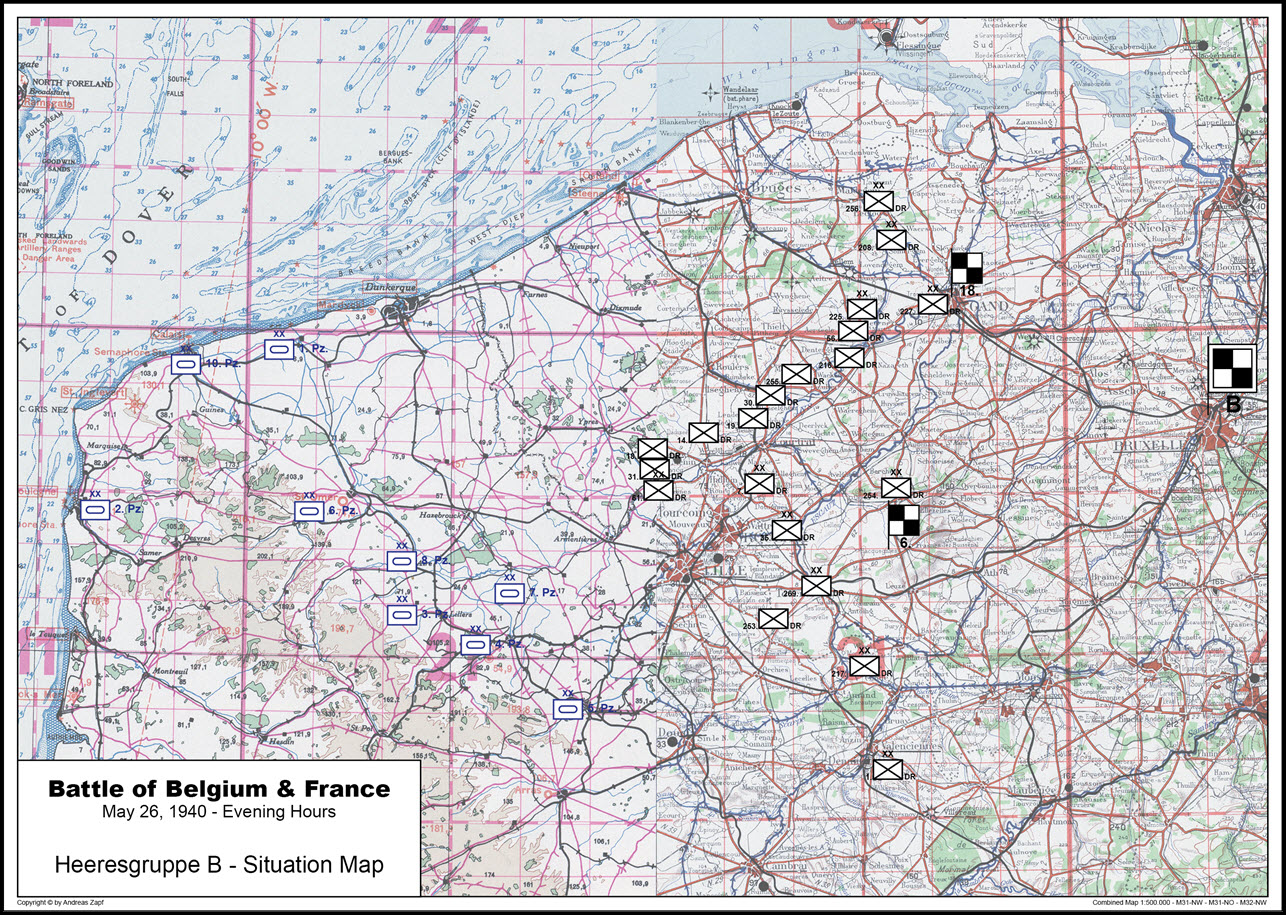 In the north, the Belgian Army is retreating to the area around Thielt (which is east of Pittem), in the center, the French and British forces are holding their positions.Still, the Wehrmacht is gaining ground. By now, many of the Allied forces were concentrated in and around the only remaining port, Dunkirk.