The front has moved to the west, significantly. The new front line is the Scheldt River, behind which the remains of the Belgian Army, some parts of the French Army in Belgium and the British Expeditionary Force had withdrawn.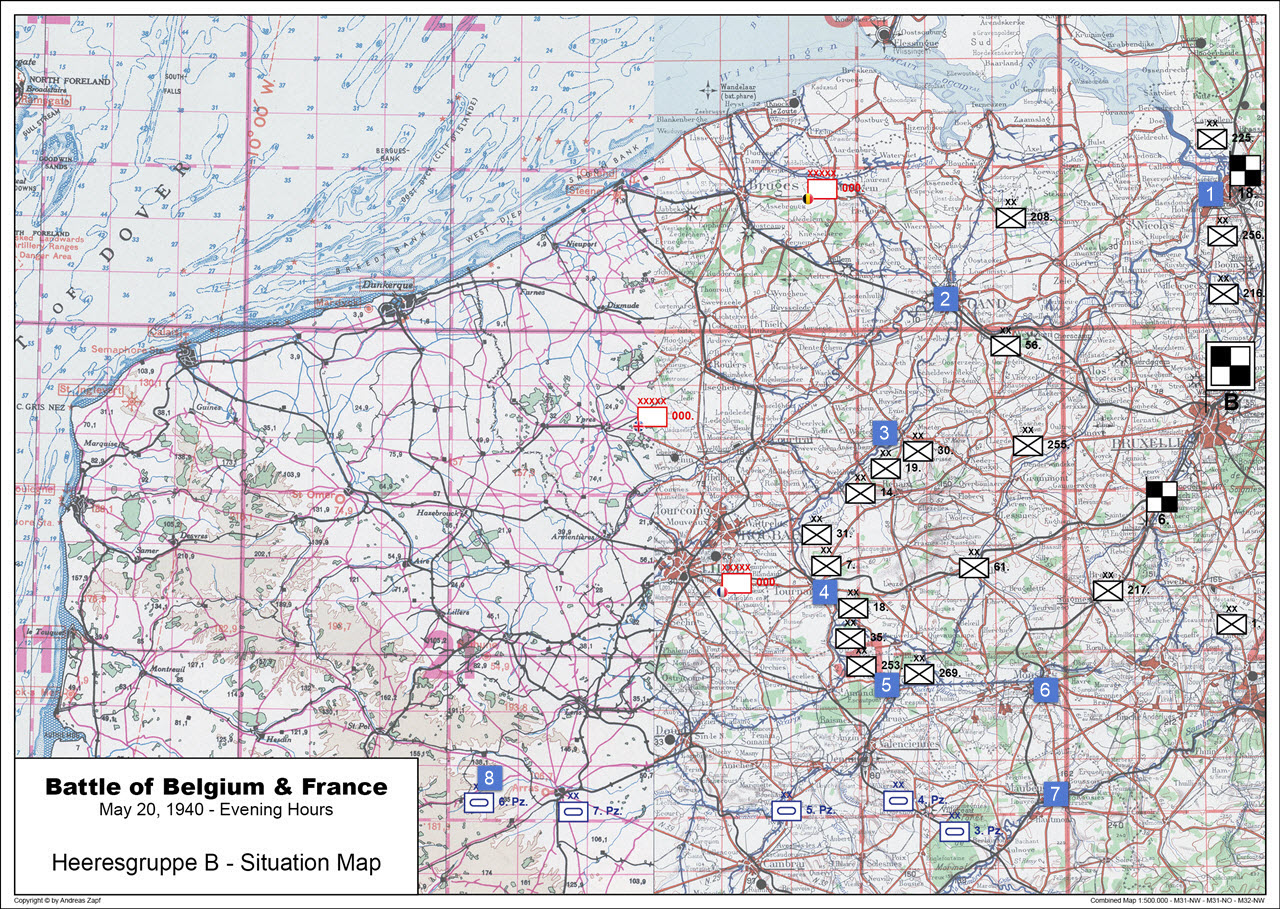 The situation map of May 20, 1940, shows how awfully close the front line was from the British Channel – from Courtrai is is merely 50 Kilometers to the sea, not much room for the armies of three nations to fight and retreat if necessary.
The Daily Report of May 20, 1940, summarizes the situation as follows:
"Frontline: northwest of Antwerp (1), 15 km southeast of Ghent (2), Audenarde (3), eastern outskirts of Tournai (4) on the eastern banks of the Scheldt river (attack over the Scheldt up until Peruwelz (5) ongoing), Mons (6), then westward towards Maubeuge (7), 20 km west of Arras (8), Amiens with some units as far as Domart and Comtfolie, Amiens, Le Fere, Laon (taken on the 19th), then along the Aisne via Rethel to Carignan."
The worst thing for the Allied forces was the fact that the German 2. Panzer Division had almost reached Abbeville and the coast. The map above shows the 6. Panzer Division and the 7. Panzer Division west of and near the city of Arras, a little bit to the south the 8. Panzer Division and the 1. Panzer Division were heading West. The encirclement was almost complete.
As per his diary, my grandfather and his men made a swift move to the west, with a short stop at the Castle of Graty. They did not have much time to enjoy it – nor the wine they found in the wine cellar (although I could imagine that they "confiscated" some of the bottles…)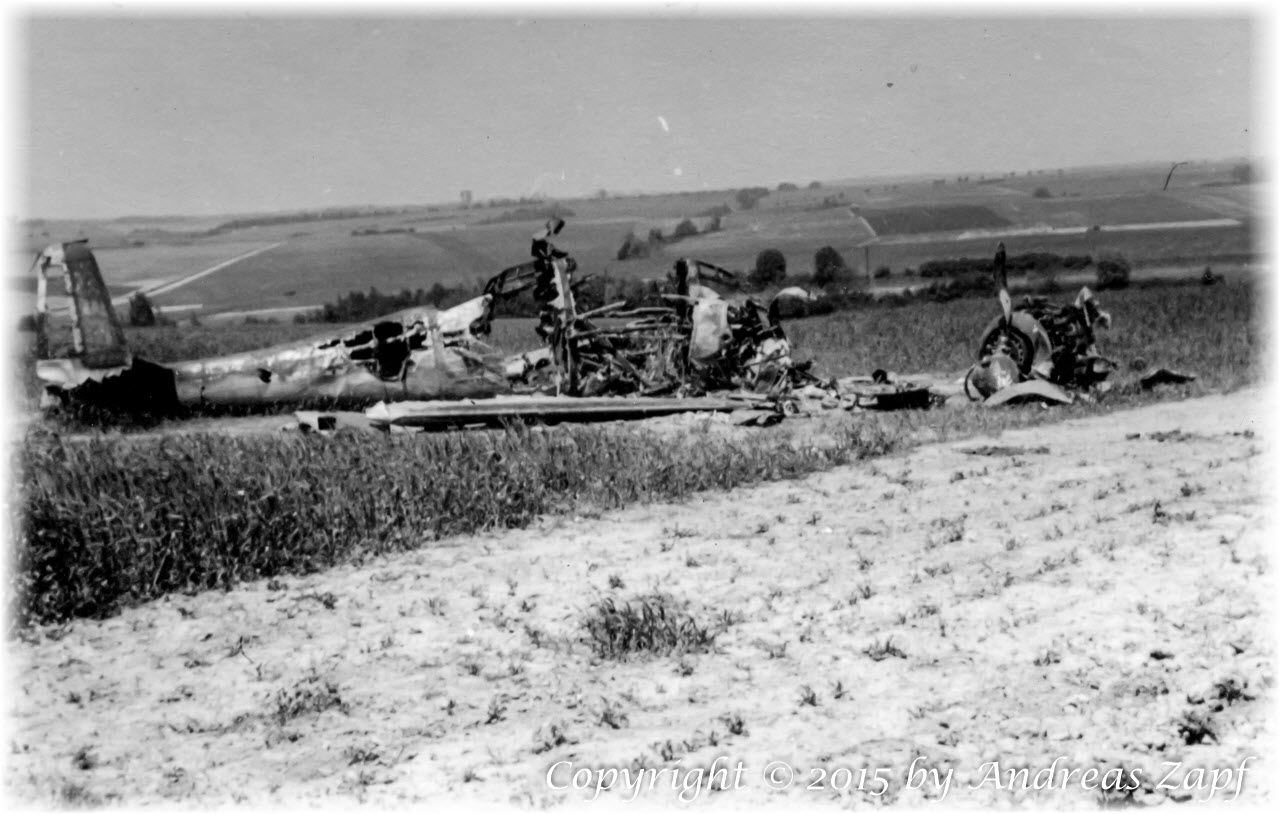 But they are already seeing signs of the battle – the photos are showing destroyed French aircraft and treks of refugees leaving the area of fighting.