The supply truck (and supposedly other parts of the unit) managed to catch up with my grandfather's location by May 18. But the front had "jumped" westward, they would not remain in their current location for much longer, in fact, the relocation orders already came in the very same day.
Around this time, it seems that my grandfather must have made it to the city of Leuven, now under German control. The fact is not mentioned in his diary but at least two of the following photographs are from there. Maybe, one day, some reader familiar with the area is able to put some locations on these images.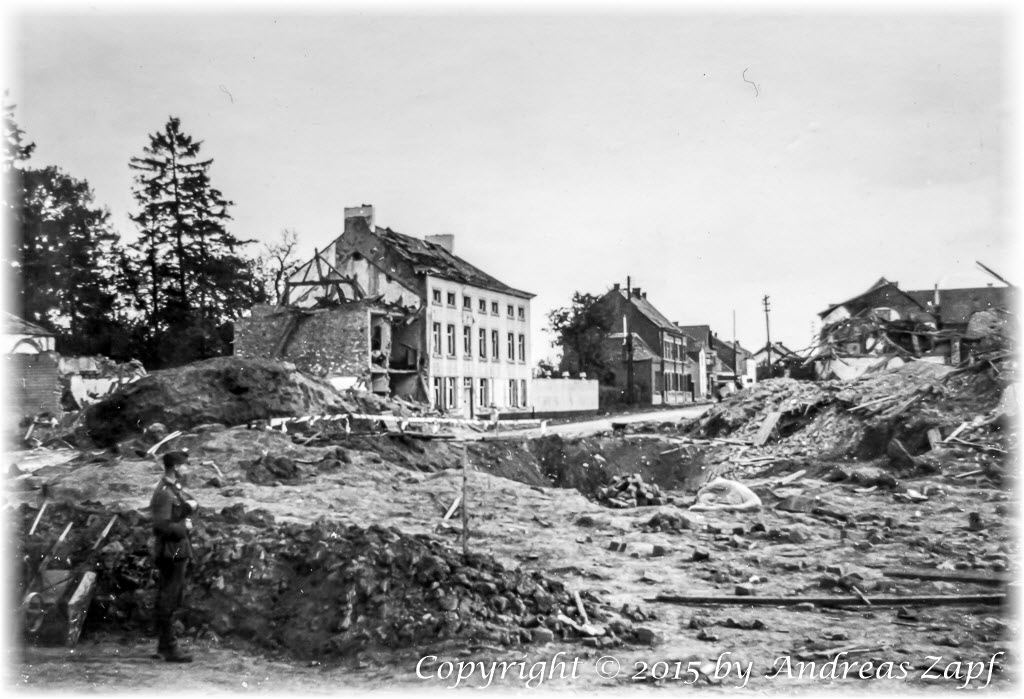 The above one shows an unknown town or village in Belgium, roughly dated around the mid of May 1940.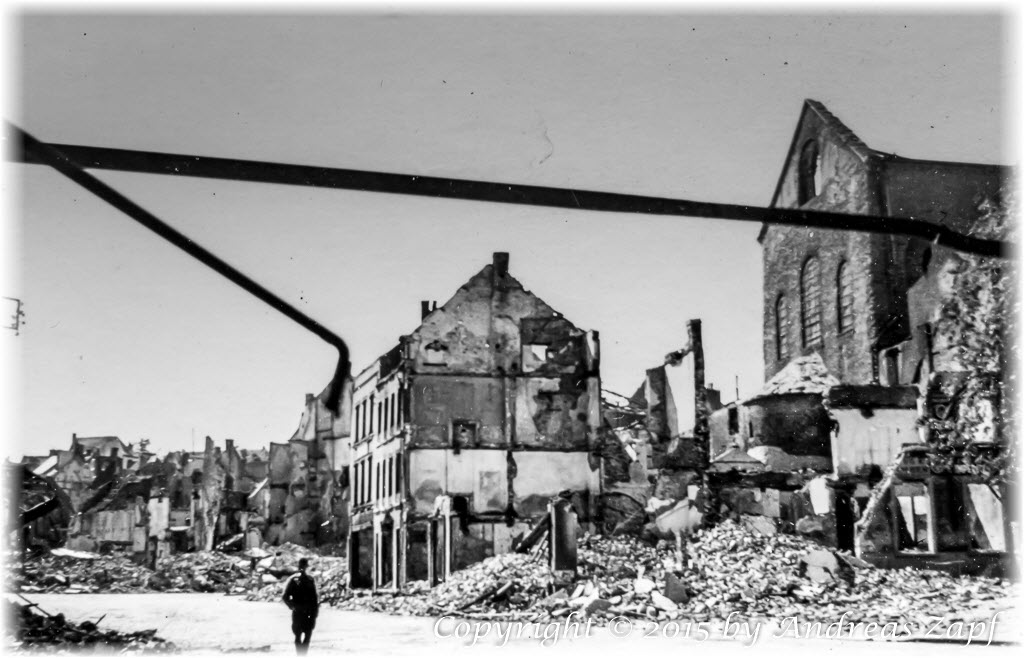 Again, the location of the photo above is not known – it looks like a larger place, the building on the right could be a church in ruins. Again, the date should be around mid of May 1940.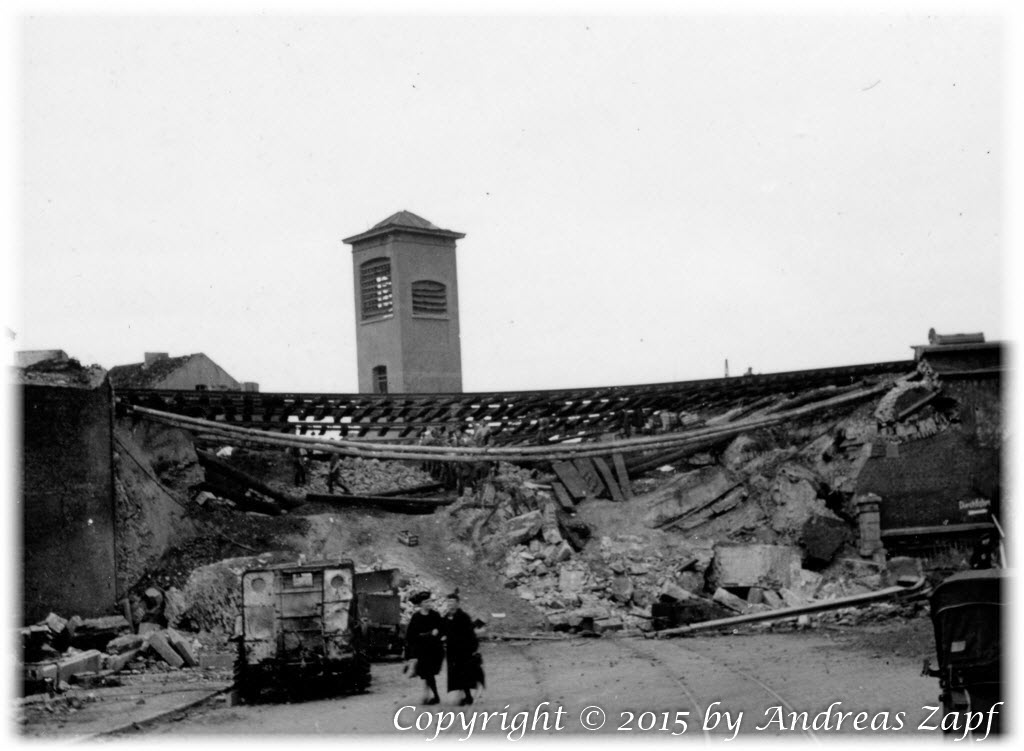 This one is very likely taken in Leuven, multiple sources suggest that this is the Diestsesteenweg railroad bridge which was blown up. The tower, which is a easily identifiable landmark, appears on a series of photos that once was traded on eBay.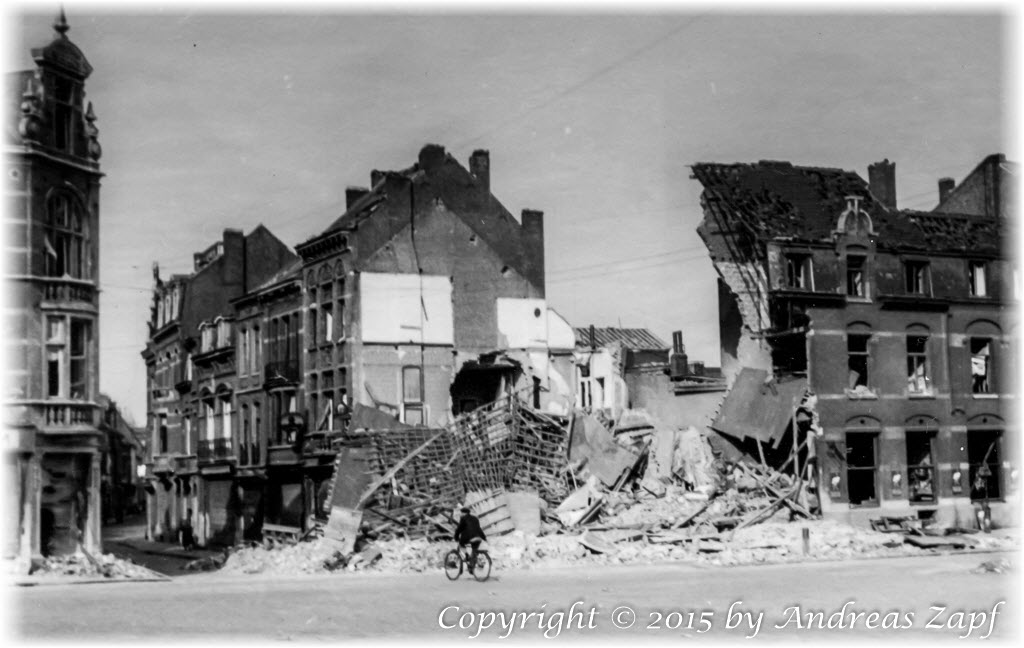 The last photo very likely is taken in the vicinity of the Leuven cathedral, possible at the very beginning of Bondgenotenlaan. There is a youTube video showing British forces in the city in May 1940 that shows the exact same location (and destruction). See here, time stamp 02:50.
Once more, a quick look at the situation maps shows the front racing towards the west – and also the fact that Heeresgruppe B had been ordered to release the 3. Panzer Division and the 4. Panzer Division to Heeresgruppe A (you can see them as well as the 20. Infanterie Division (mot.)) exiting the area of operations south-bound.