While – as it seems – II./AR 84 is finally getting ready to move out of their positions in Laurensberg, the  general situation of the Westfeldzug had evolved.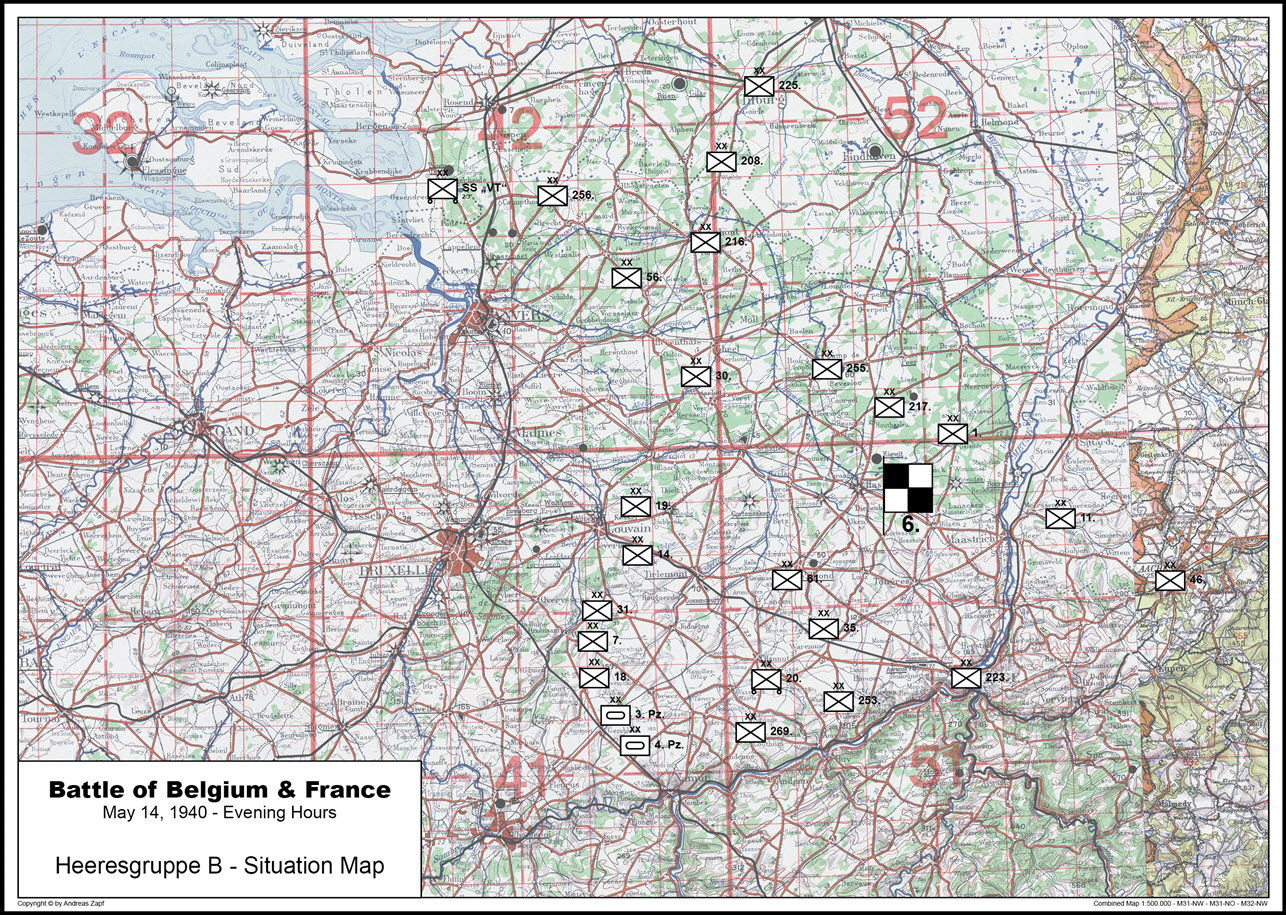 The Daily Report contains the following information: the city of Antwerp is sealed off by German units in the North, the Northeast, and the East. Near the city of Leuven, the Wehrmacht had broken through and are now standing east of Wavre.
Aerial reconnaissance also suggests that strong allied forces are rushing towards the east, trying to re-enforce the retreating Belgian units. The line of defense is expected to be Antwerp – Brussels – Charlroi. Namely, the 1st French Army, the 7th French Army and the British Expeditionary Force are expected to be involved in the fighting.
In the area between Wavre in the north and Namur in the south, and Hannut in the west, the advancing 4. Panzer Division (and also the 3. Panzer Division) had been in combat with the French 1st Army since May 12, 1940. First, the Battle of Hannut evolved, it lasted until May 14. The outcome was a tie – the French units managed to slow down the pace of the Panzer Divisions and retreated to Gembloux, the Wehrmacht was able to push back the French units but was unable to eliminate the threat. Consequently, the pushing German units had to fight elements of the French 1st Army again when reaching the city of Gembloux where they had retreated to. This second battle, referred to as Battle of Gembloux, lasted another two days, May 14 – 15.