Finally, the men of 6./84 are making their way to the city of Laurensberg and are setting up their guns – it is the morning of May 10, 1940. The war in the west has begun, in the early morning hours, Germany has launched a large-scale attack on the Netherlands, Belgium, Luxembourg and France.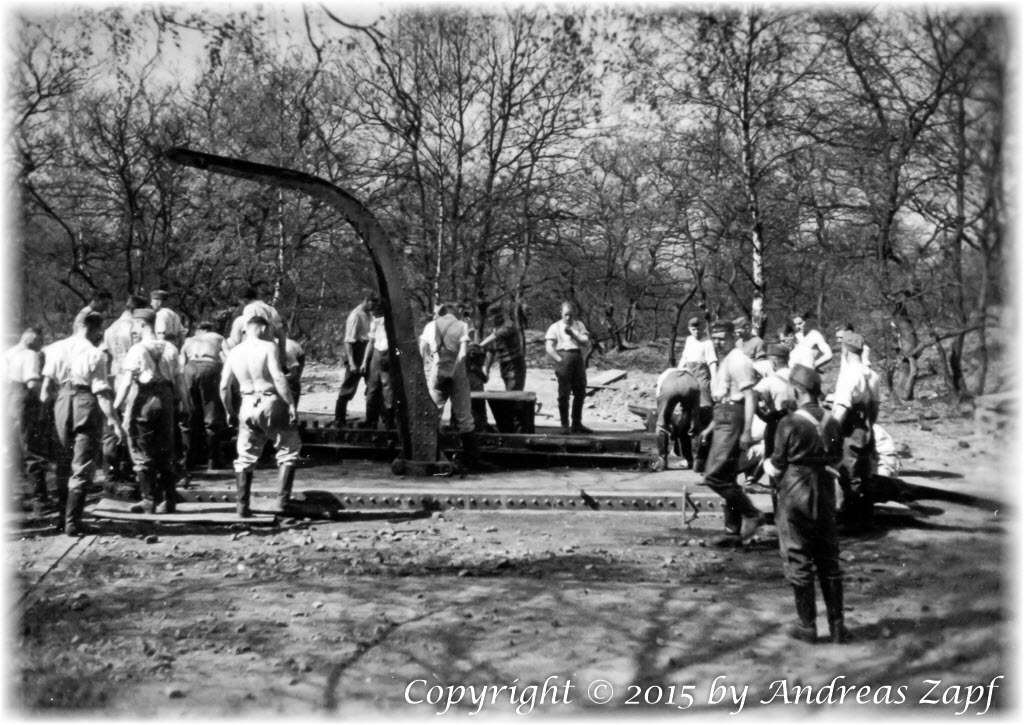 Setting up the guns is heavy work – the photos are showing the weather must have been relatively good – archived weather data is confirming top temperatures for Aachen on May 10, 1940, to be just below 20°C with a full 12 hours of sunshine. Best weather conditions…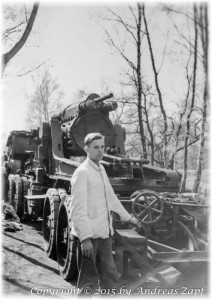 The photo to the left shows the gun's carriage still on its tow truck – the two foundation elements already are in place (see photo above), now positioning the mount of the gun is the next step.
At a weight of several tons and without the help of motorized equipment, lifting, shifting, and moving the elements in place is heavy work. Each gun has a crew of 16 men – that makes 32 men on the two guns of each Batterie. And the photos show that they are well needed to get those pieces in place.
Eventually, however, the guns are set up, the required equipment, ammunition, cartridges, etc. are put in place and the men assume their positions, waiting for their first firing orders.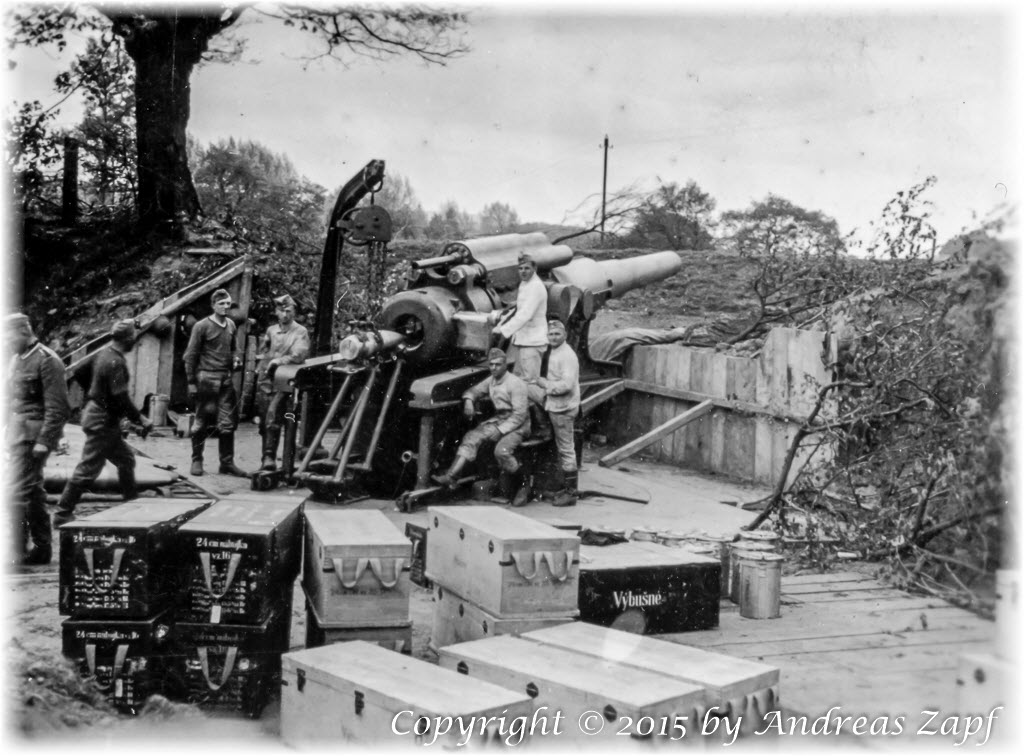 However, my grandfather notes they are waiting in vain – no firing orders are issues and they can only watch the events unfolding around them.