While there is nothing to note in my grand fathers diary, there are photos from their battery at Klijpe.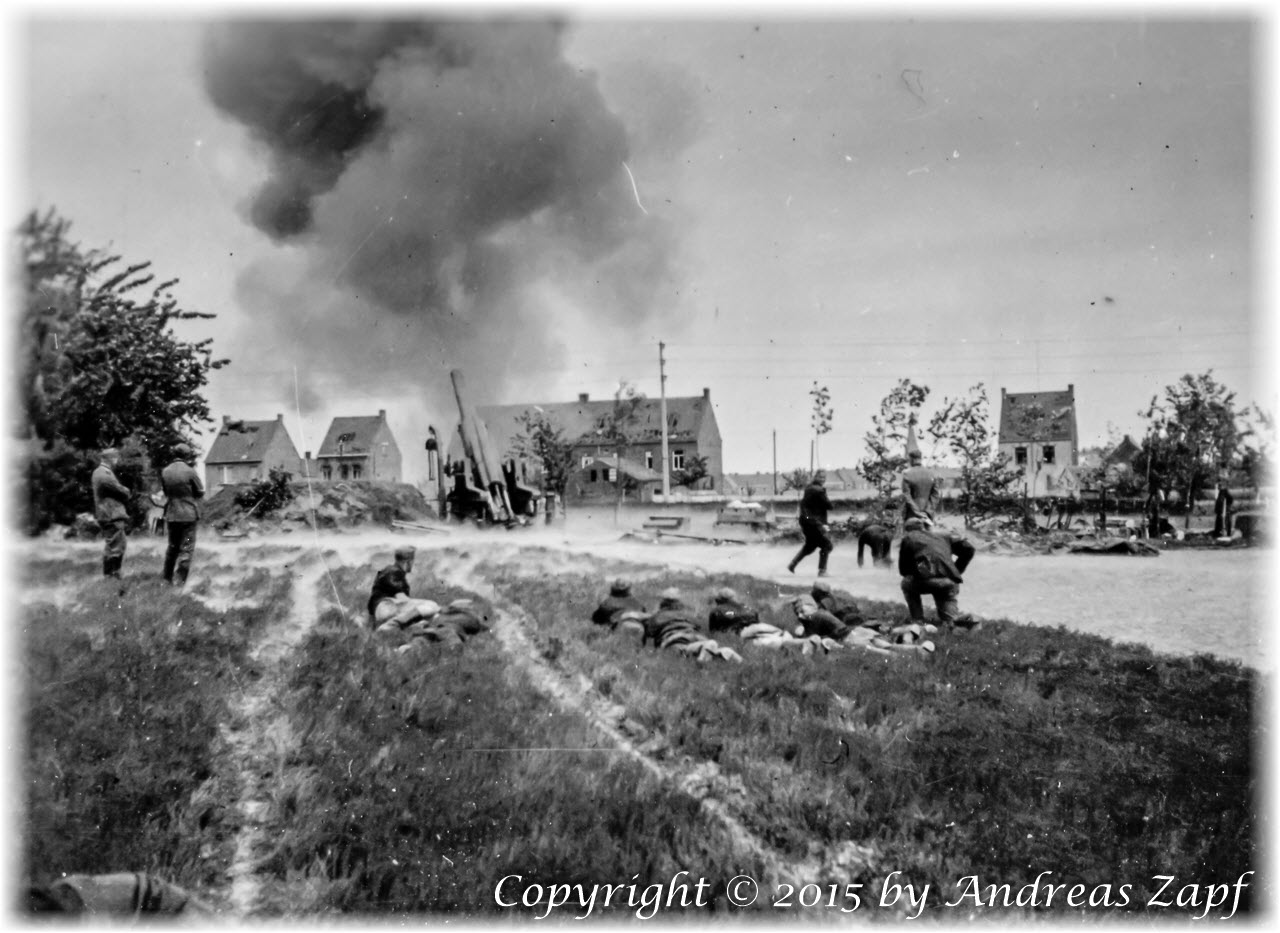 That seems to be one of the guns, with the second one setup nearby…
In the north, the Wehrmacht captured Terneuzen and Ghent, forcing the Belgian army to retreat.
The Daily Report once more provides an overview of the situation from the German point of view:
"In the north, generally successful. Our forces have taken Ghent. North of the city, four bridgeheads over the channel established. Between Ghent and Tournai our troops have forced their way over the Scheldt river. Enemy is withdrawing to Rubaix, Tournai is taken. South of Tournai, enemy is holding positions."
For the remaining days until the surrender of the Belgian Forces on May 28, 1940, I will try to include the individual allied units (as far as they have been known and covered in the German situation maps).