Wherever my grandfather had been around the previous days, on the morning of May 19, he is on the road again, the men are relocating from Cras-Avernas to Chastre, north-north-west of Gembloux.

But they would not leave Cras-Avernas without proper supplies – I am sure, the five bottles of red wine were a welcome addition to the standard Wehrmachtsverpflegung, their standard rations.

The distance from Cras-Avernas to Chastre (1) is somewhat around 50 km – 60 km, depending on the route. They will have come through the area of Hannut and possible Gembloux (2) where only a few days ago the French and German forces had fought major tank battles.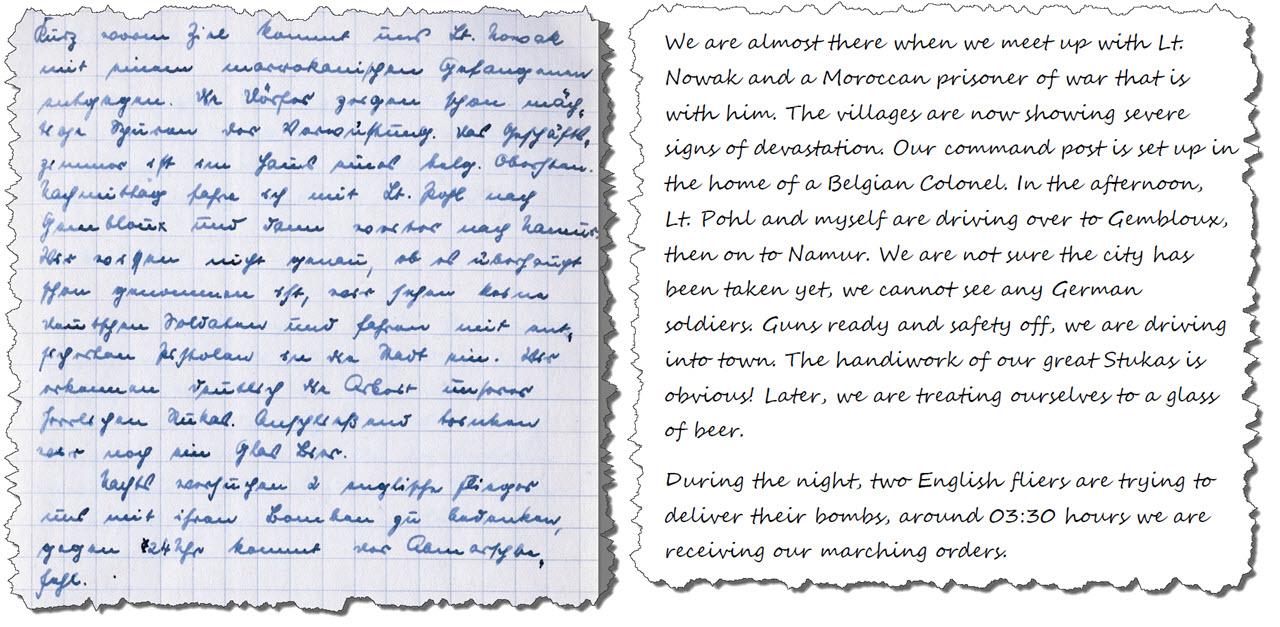 The diary note also shows that they have been passing through an area of intense fighting – the notable increase in devastation and destruction has made its way into my grandfather's words.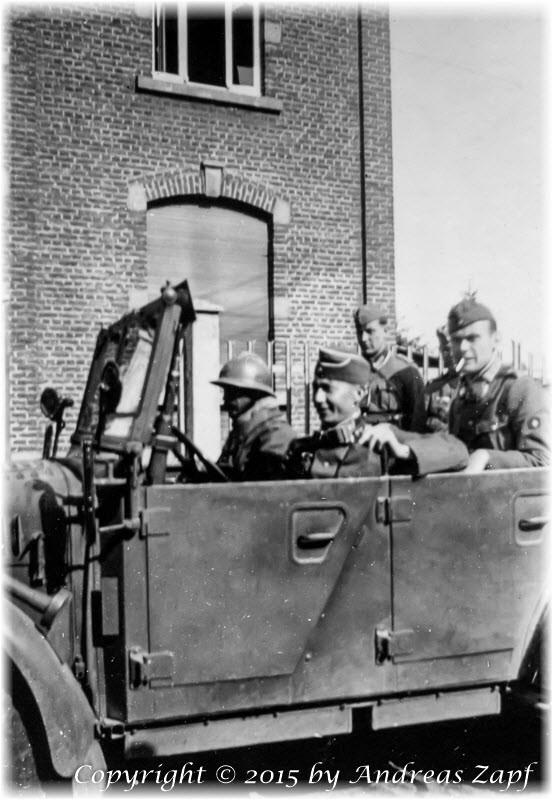 They also are starting to see the first prisoners of war, in this case a Moroccan soldier that most likely had been serving with the French army in Belgium.
My grandfather, together with Lt. Pohl, is taking the car to Gembloux first, then on to Namur. They are not quite sure the city is in German hands by now – so they are driving in, ready to defend themselves (which I think would not have been more than a desperate gesture should the city not have been taken already…). But they do find the town in German hands.
In general, the action has shifted even further to the west – a final situation map before (as of the next one), we will see the English Channel showing up on the map… and with it the Panzer Divisionen of Heeresgruppe A (which I will also include as of the next map).